Little Penelope Jane was born on August 30, 2019 to her loving parents Thom and Cassandra. Last week they had me over to their home to photograph their new family of four.
It's funny how easy it is to forget how tiny new babies are. When Cassie came down the stairs holding Penelope I couldn't believe how little she was!
I also couldn't believe how well tempered she was. In between feedings Penelope was so relaxed and content with just laying on her back and daydreaming. Thom and Cassie are both deep thinkers and I couldn't help but see those qualities unfolding in Penelope as I photographed her. She has some really intense deep thought expressions for an infant. It's pretty cute.
Thom and Cassie hired me to photograph their wedding last year so it was great to catch up with them and be able to capture this next phase of their lives together. They're a solid team and little Penelope and Orion are so lucky to have them as parents! Congrats to all of you!
Scroll down to see more from their session.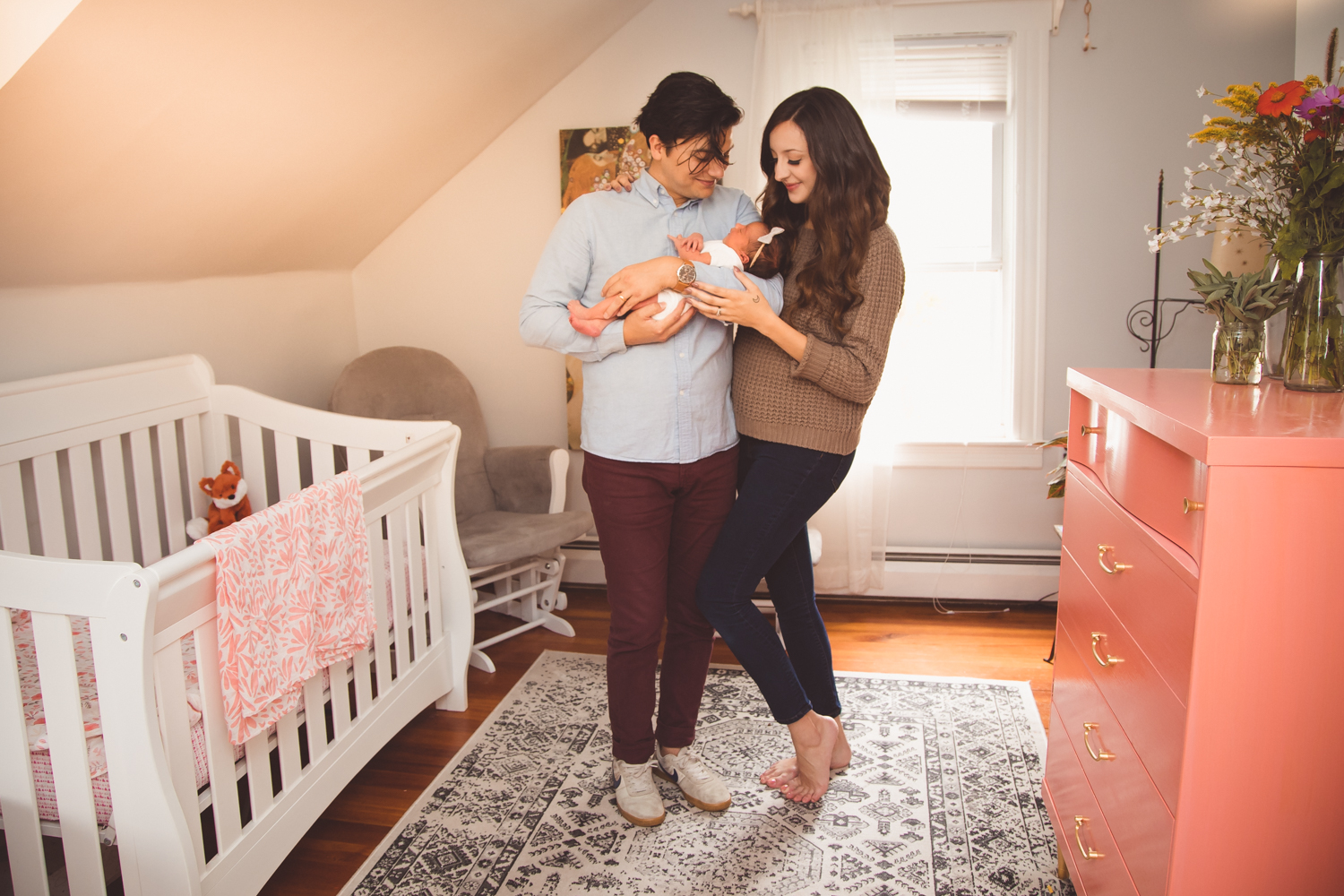 Newborn Lifestyle Sessions
Relax in your home with your little baby and let me document the snuggles.